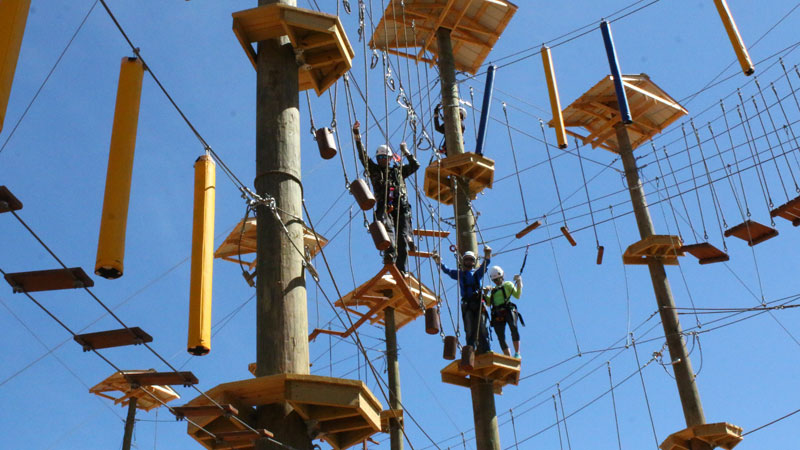 Aerial Adventure Parks are the up and coming popular outdoor activity across the nation, challenging both the mind and body through various challenge course obstacles. The challenge course at Blue Ridge Aerial Adventure Park is at the top of the list, with 35 obstacles ranging from moderate to difficult on three different levels 15 to 50 feet in height. We call the first level "Hang on Sloopy" the second level "Crying the Blues" and the third level "Truth or Dare", once you conquer all the levels you'll understand how they each got their name.

The challenge course is designed for ages 10 and older and who can extend an arm reach of 70 inches. Pricing ranges from $39.99 for ages 10 to 14 and $49.99 for ages 15 and older.
Hours of operation for the Aerial Adventure Park vary throughout the year. During the summer months of June, July and August reservations are available on a regular schedule with current times posted on our Adventure Calendar. During the off-season months reservations can be made with a minimum purchase on select days only, primarily on Saturday's. We recommend calling for availability during off-season months, with the minimum ticket purchase we can offer availability on select dates and times even if our calendar does not reflect availability. Reservations are required in advance and can be purchased online or by calling 800-251-4800.